3D Printed bookend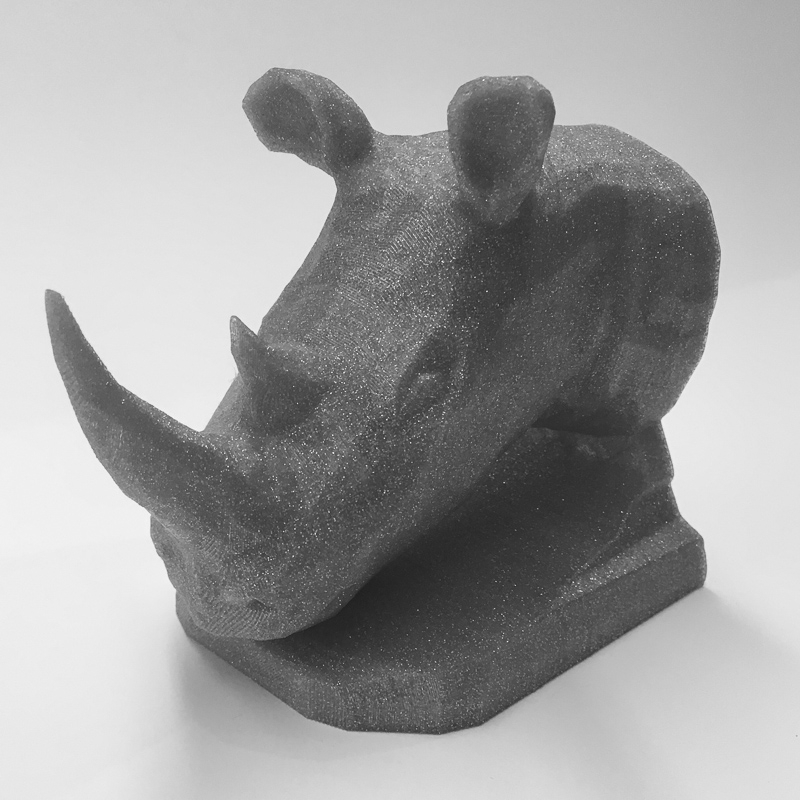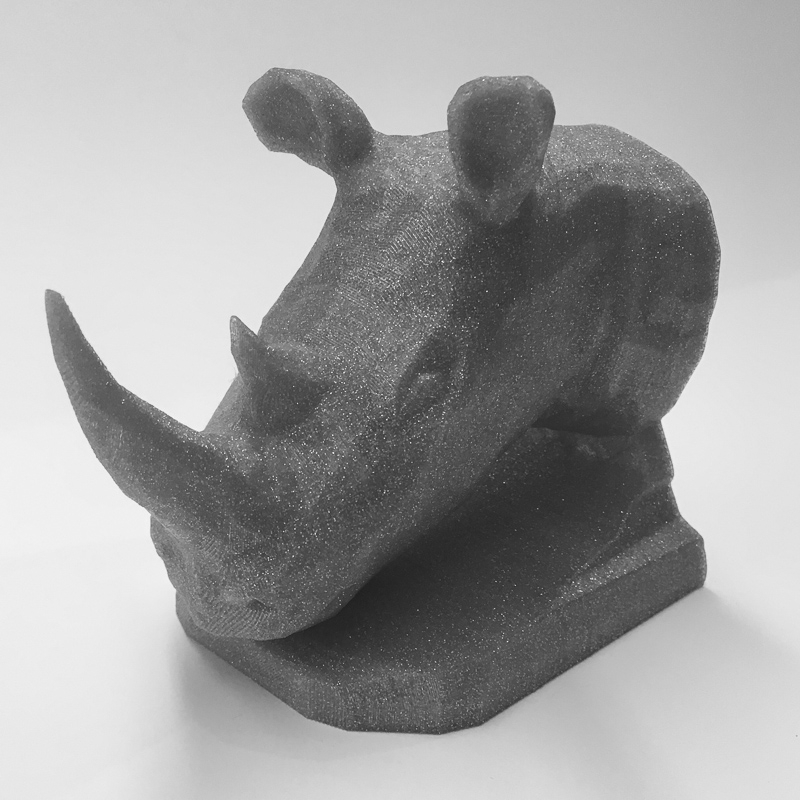 3D Printed bookend
3D Printed Rhinoceros bookend.
These 3D printed bookends are printed from an original digital sculpture. The silver version is printed in ProtoPasta Glitter PLA plastic, and the white matte version is ProtoPasta HTPLA.
The base of the bookend has been filled with sand to add weight to rhino.
Each bookend is 6" long, 3" wide, and 4" tall and are sold individually.
If you'd like multiples, or different materials, or even a custom versions, send us an email.