Rotary Machine | Engraving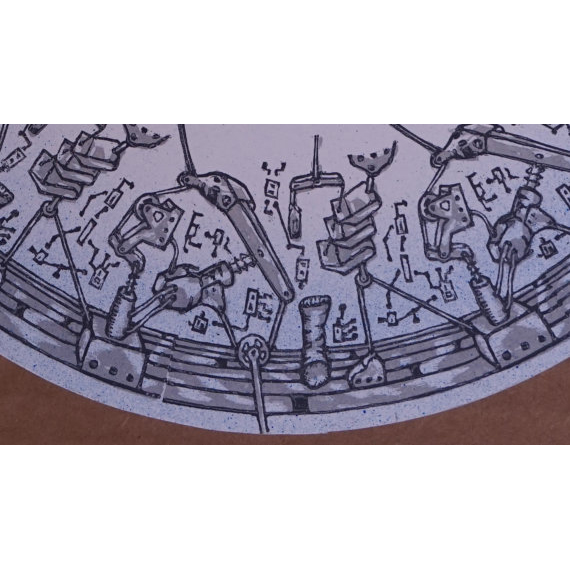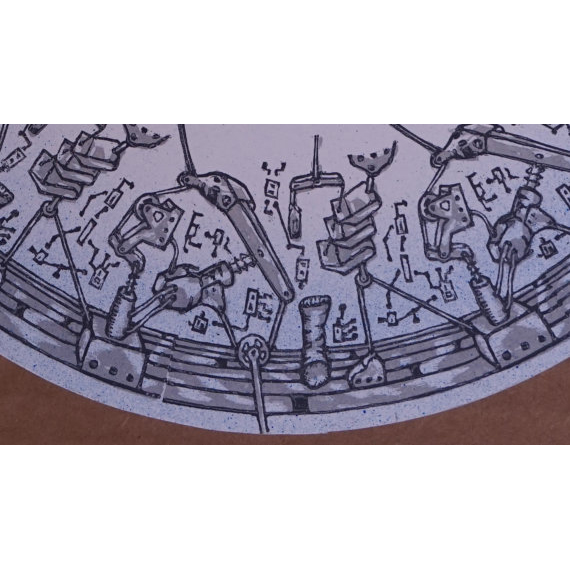 Rotary Machine | Engraving
This engraving was made by engraving two pieces of Resingrave (a wood substitute).
After the plates were complete, the image was inked and printed on a vintage hand operated letterpress. This print is available in three versions: Black, Red toned, Blue toned.
Dimensions: Paper 8" across.
Paper: Zerkall Book Smooth Paper
Ink: Gamblin Oil Based Ink
Edition size: 6 black/grey, 2 Red, 6 Blue.
Title and signature in pencil by the artist.
See this print come to life on YouTube: https://youtu.be/Ra24pTWAp4w
---------------------------------------------------
Due to the nature of printmaking, each print will vary slightly. I've done my best to photograph each print as accurately as possible, but the colors will vary from monitor to monitor.
Prints are carefully packaged and shipped in 2-4 business days. US orders ship USPS priority mail. Please contact me if you have any special shipping needs or payment questions.
Thanks!